---
Votre mariage, un jour unique, une mise en beauté d'exception
Pour votre maquillage de mariage, pour un bonheur intense, j'ai à cœur de vous proposer la mise en beauté parfaite pour le plus beau jour de votre vie.
Your wedding, a unique day, an exceptional beauty treatment
For your wedding make-up, for intense happiness, I have at heart to offer you the perfect beauty treatment for the most beautiful day of your life.
Un visage resplendissant
Pour un maquillage impeccable, profitez de mes conseils lors de l'essai, quelques semaines avant. Votre peau est déshydratée, sèche ou au contraire plutôt grasse, grâce à mon expertise et mes conseils elle retrouvera une vraie santé et un bel éclat. A chaque peau, sa routine de soins !
A radiant face
For impeccable makeup, take advantage of my advice during the trial, a few weeks before. Your skin is dehydrated, dry or on the contrary rather oily, thanks to my expertise and my advice it will find a real health and a beautiful radiance. For each skin, a care routine !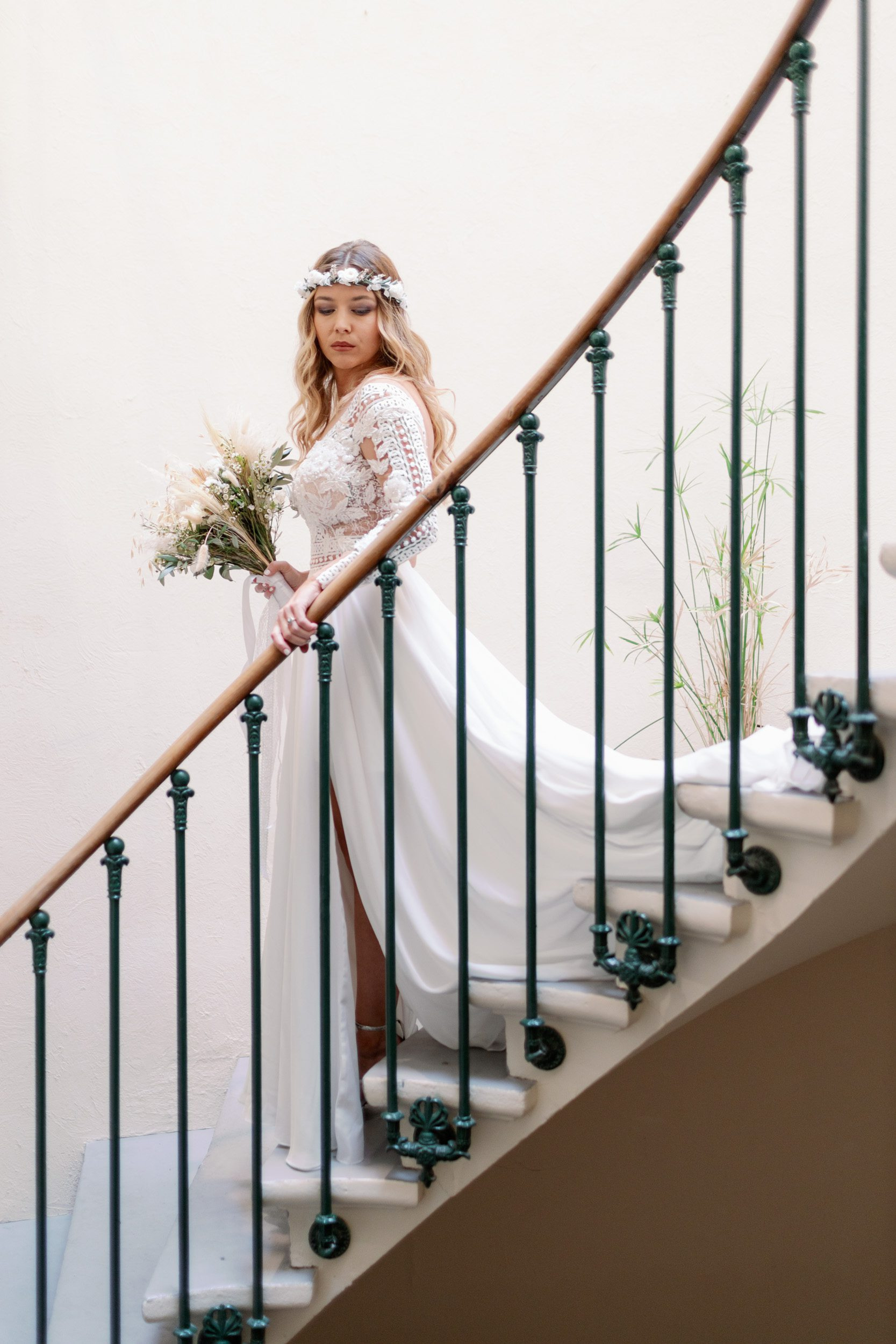 Le maquillage qui vous va pour le plus beau jour de votre vie
Pour ce jour d'exception, mille questions se bousculent, alors si pour le choix du maquillage je peux vous aider, j'en serai ravie ! Un teint léger ou plus travaillé ? Des tons beiges, rosés ou prunes ? Tout est possible pour vous sublimer. S'harmoniser avec la couleur de votre robe de mariée ou avec le style de votre coiffure, tout en épousant parfaitement vos goûts ? Tout est permis !
The makeup that suits you for the most beautiful day of your life
For this exceptional day, a thousand questions are jostling, so if for the choice of makeup I can help you, I will be delighted ! A light complexion or more worked ? Beige, pink or prune tones ? Everything is possible to sublimate you. Harmonize with the color of your wedding dress or with the style of your hairstyle, while perfectly matching your tastes ? Everything is allowed !
Lors de cette journée unique où le mot « oui » fera des étincelles, votre maquillage participera à la beauté de vos émotions !
Je saurai sublimer cet instant, mes pinceaux à votre attention pour que vos souvenirs soient inoubliables.
During this unique day when the word « yes » will sparkle, your makeup will participate in the beauty of your emotions !
I will know how to sublimate this moment, my brushes for your attention so that your memories are unforgettable.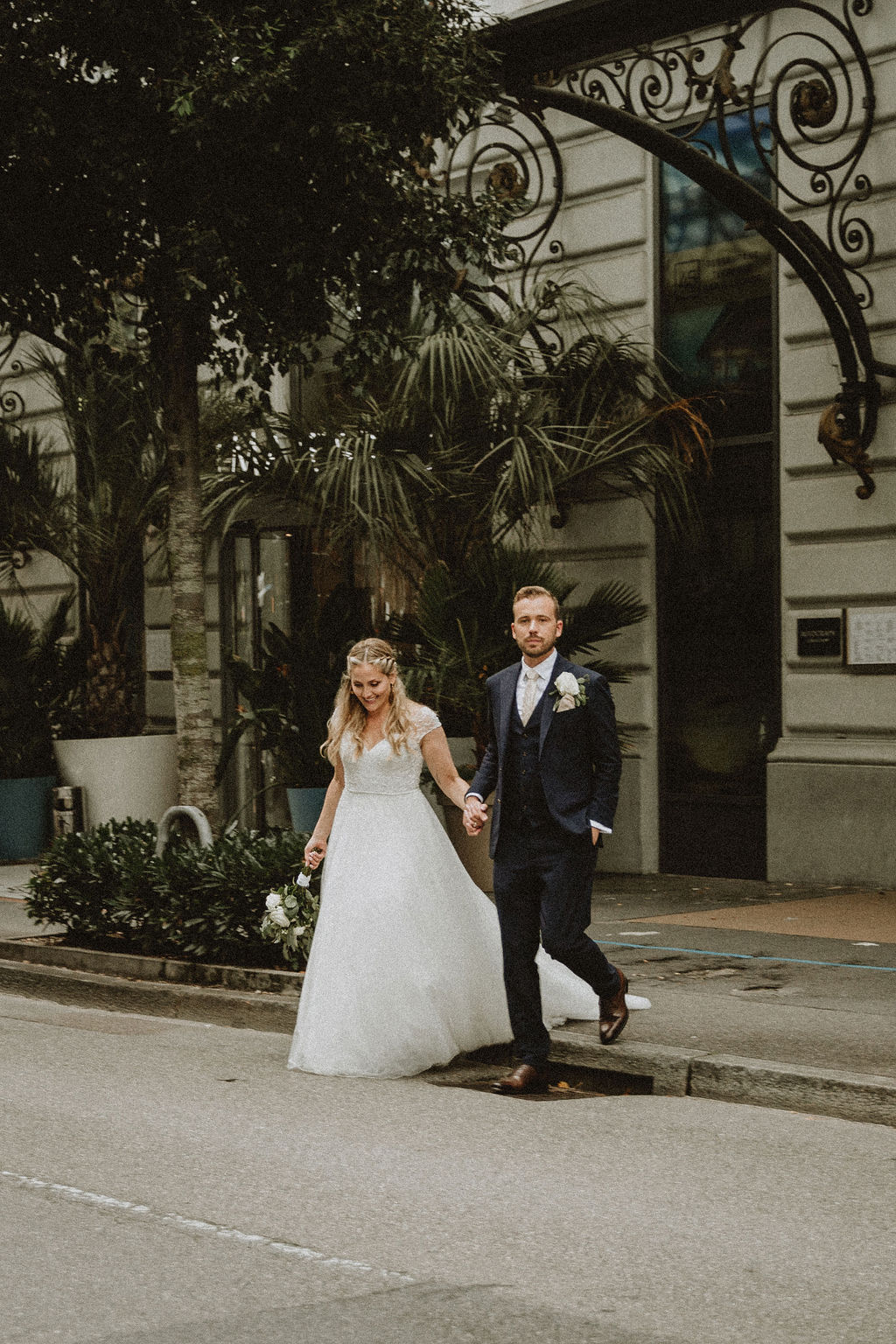 La douceur et le calme, la sérénité en plus
Accompagnée oui mais toujours en respectant vos envies, ça valait le coup d'attendre !
Softness and calm, serenity in addition
Accompanied yes but always respecting your desires, it was worth the wait !
Les invitées aussi
Depuis quelques temps, vous vivez, vous pensez mariage, vos amies et vos proches ont toujours été là. Pour votre enterrement de vie de jeune fille ou bien lors du jour J, vous pouvez les remercier. Pour cela, vous pouvez par exemple leur offrir un cours de maquillage, ou un soin et une mise en beauté pendant la préparation du jour J.
The guests too
For some time, you live, you think marriage, your friends and your relatives have always been there. For your bachelorette party or on D-Day, you can thank them. To do this, you can, for example, offer them a make-up course, or a care and beauty treatment during the preparation for D-Day.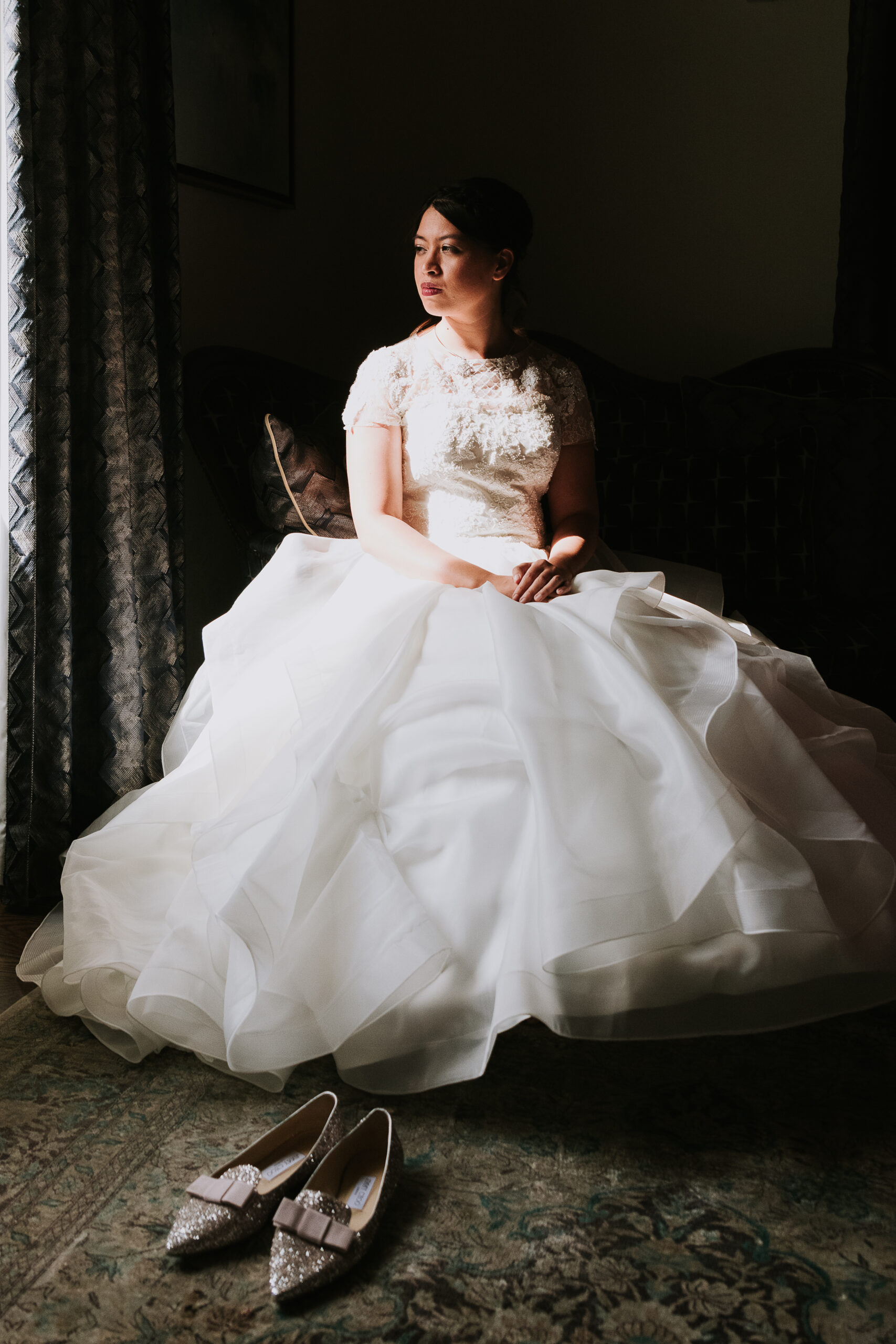 Pour le jour J, à chacun son maquillage
Chaque maquillage que je créée est unique et personnalisé. Pour chaque personne, je choisi avec soin une harmonie de couleurs, et les techniques les mieux adaptées à votre visage. Faites-moi confiance et laissez-vous guider !
Votre amie appréciera ce rouge orangé très lumineux. Votre sœur, plus originale, optera pour un rose intense et élégant. Votre maman préféra des tons bruns plus doux. Monsieur est jaloux ? Pas de problème ! Lui aussi a droit à une mise en beauté légère et naturelle.
For D-Day, to each his own make-up
Each makeup I create is unique and personalized. For each person, I carefully choose a harmony of colors, and the techniques best suited to your face. Trust me and let yourself be guided !
Your friend will appreciate this very bright orange-red. Your more original sister will opt for an intense and elegant pink. Your mom preferred softer brown tones. Sir is jealous ? No problem ! He too is entitled to a light and natural beauty treatment.
Se créer des souvenirs mémorables tous parfaitement maquillés
N'est-ce pas, en plus de marquer le coup et de symboliser l'engagement, le but d'un mariage ? Certains assortissent le maquillage à leur tenue, en choisissant des couleurs similaires. D'autres font des mix ou jouent avec les couleurs complémentaires. Une fois prêts, tout est parfait, les maquillages sont impeccables. Les photos peuvent fuser !
Create unforgettable memories all perfectly made up
Isn't that, in addition to marking the occasion and symbolizing commitment, the purpose of a marriage ? Some match makeup to their outfit, choosing similar colors. Others mix or play with complementary colors. Once ready, everything is perfect, the make-up is impeccable. Photos can leak !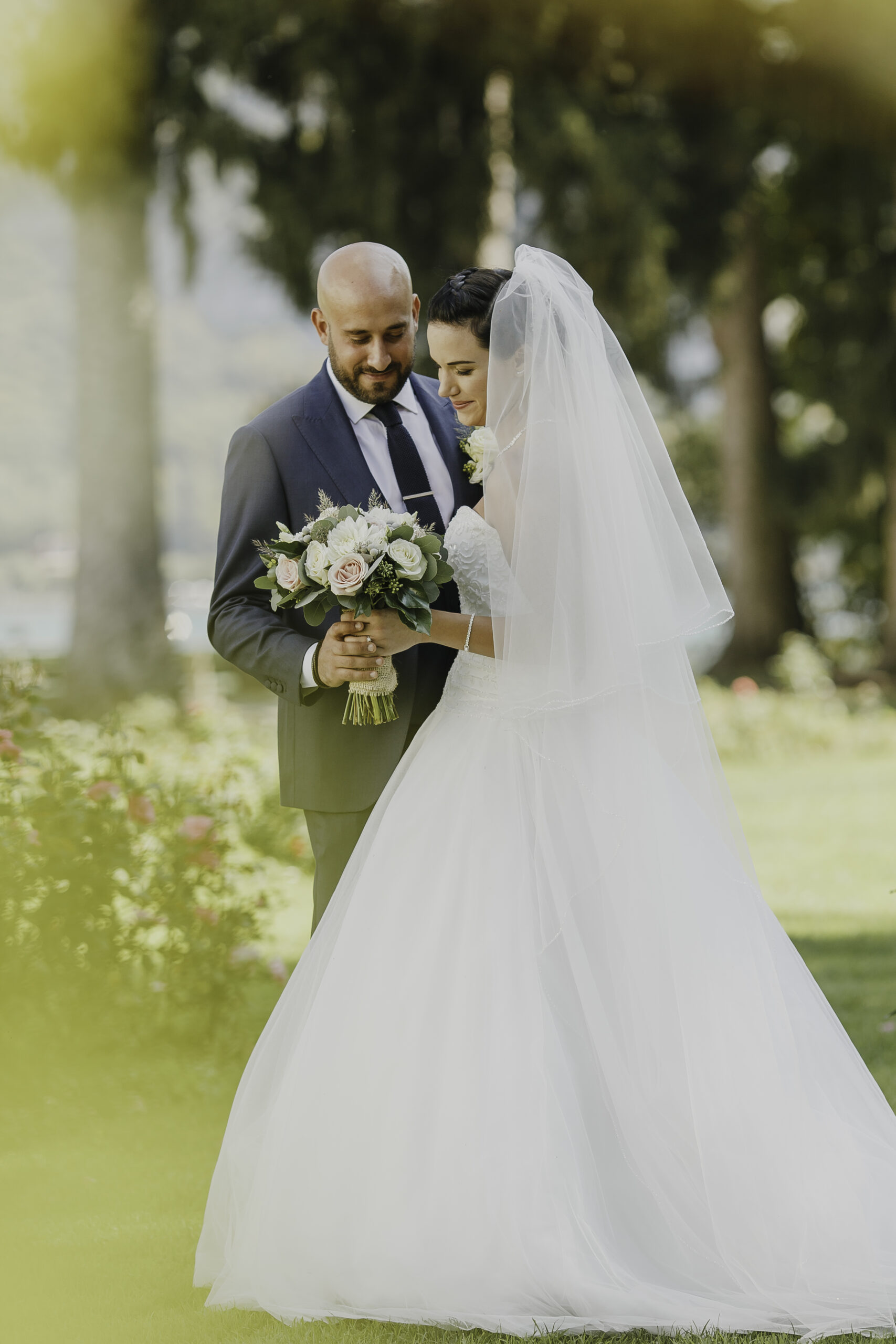 Le mariage, un instant précieux, des formules sur-mesure
Que ce soit pour un mariage « classique » ou un elopement, différentes options sont possibles pour votre mariage. Une belle frange de faux-cils, des yeux bien soulignés, un regard charbonneux, un teint lumineux, une bouche parfaitement soulignée, un rendu naturel ou au contraire plus soutenu ? A vous de choisir ! Je mets mon expertise et mon savoir-faire à votre service.
The wedding, a precious moment, tailor-made formulas
Whether for a « classic » wedding or an elopement, different options are possible for your wedding. A beautiful fringe of false eyelashes, well-defined eyes, a smoky gaze, a luminous complexion, a perfectly highlighted mouth, a natural or, on the contrary, more sustained look ? You choose ! I put my expertise and know-how at your service.
Sublimée ? Oui mais à votre image !
Stressé ou plus serein ? A chacun sa formule !
N'hésitez pas à me contacter pour un devis personnalisé.
Sublimated ? Yes, but in your image !
Stressed or more serene ? Everyone has their own formula !
Do not hesitate to contact me for a personalized quote.
---
Galerie photos | Picture gallery