---
---
En tant que maquilleuse professionnelle, j'ai à cœur de sublimer chaque visage. Car pour moi, chaque personne est unique et mérite un maquillage qui lui ressemble.
Maquilleuse professionnelle depuis une dizaine d'années et passionnée par la beauté depuis toujours, je vous propose des services sur mesure pour des mises en beauté d'exception, des plus naturelles au plus intenses, des plus sobres au plus artistiques pour tous types d'évènements.
As a professional makeup artist, my heart is set on enhancing each face. For me, each person is unique and deserves a make-up look that resembles them.
I have been a professional malce-up artist for ten years and have always been passionate about beauty. Through my work, l offer personalized services for exceptional make-up looks, from the most natural to the most intense, or the most sober to the most artistic, for all types of events.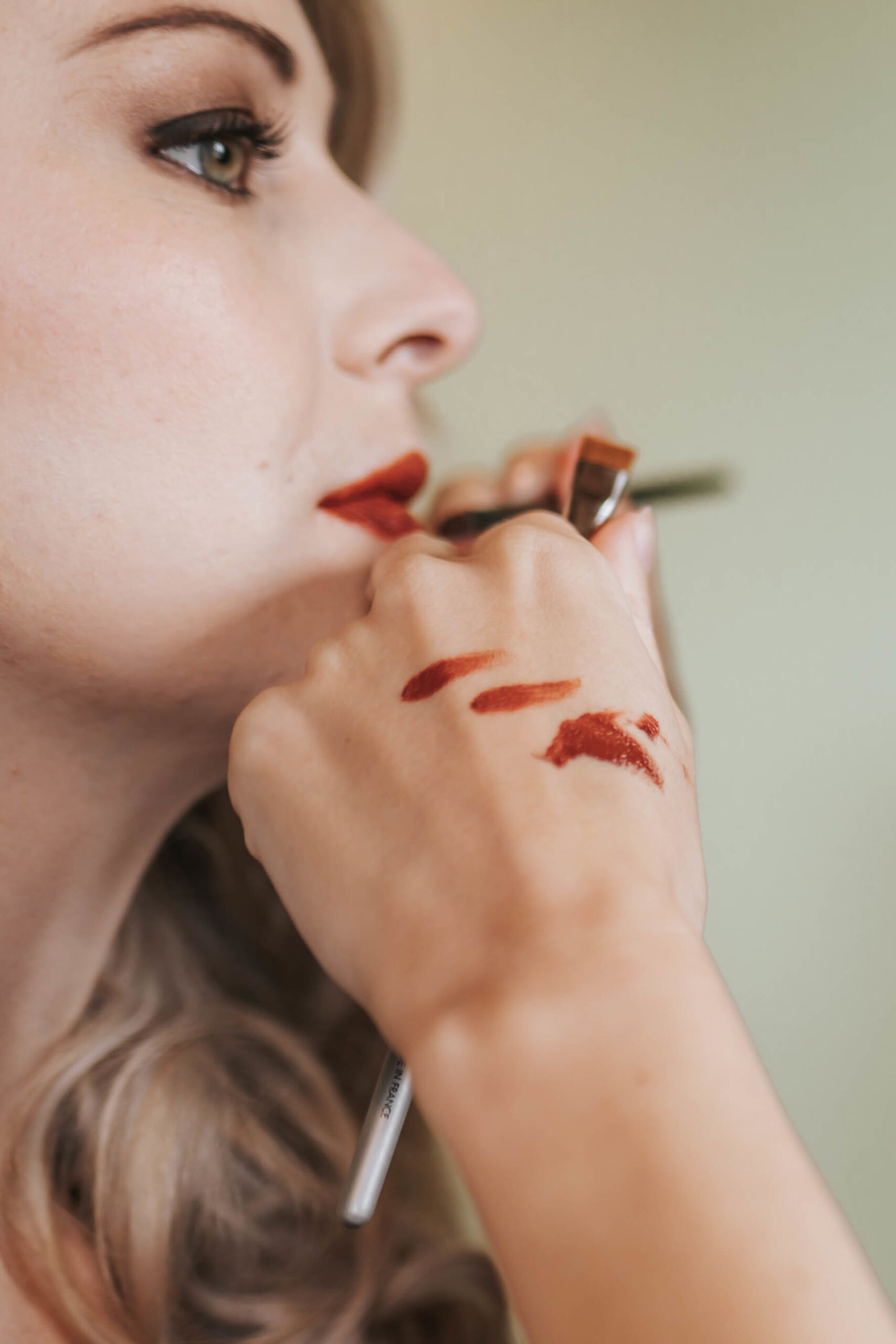 Maquilleuse professionnelle, le renouveau et les défis
Je m'adapte à vos projets, qu'ils soient « classiques » ou plus extravagants, en mélangeant créativité et exigence. En tant que professionnelle, je maitrise les différents domaines du maquillage, de la beauté aux projets plus mode, des maquillages de tournage aux effets spéciaux et aux projets plus artistiques.
A professional make-up artist who can refresh your look and tackle challenges
I adapt to your plans, whether classic or extravagant, by mixing creativity and high standards.
As a professional, l master the different fields of make-up from standard beauty to fashion
projects, cinematic make-up to special effects, and even artistic projects.
Le meilleur pour vous
Toujours à la recherche des dernières nouveautés, à Paris, Londres ou New York, je n'hésite pas à me former auprès des meilleurs. En effet, je tiens à vous proposer ce qu'il se fait de mieux en termes de maquillage et de technique. Je choisis toujours avec beaucoup de soin des produits professionnels de grande qualité pour chaque prestation. J'ai à cœur de toujours apprendre et m'informer, pour vous proposer le meilleur service.
The best for you
Always on the look-out for the latest trends in Paris, London or New York, l do not hesitate
to train with the best. Indeed, l want to offer you the best in terms of make-up and technique.
It is with great care that l always choose professional products of high quality for each
service. In order to offer you the best service, l am always learning and seeking out
professional development.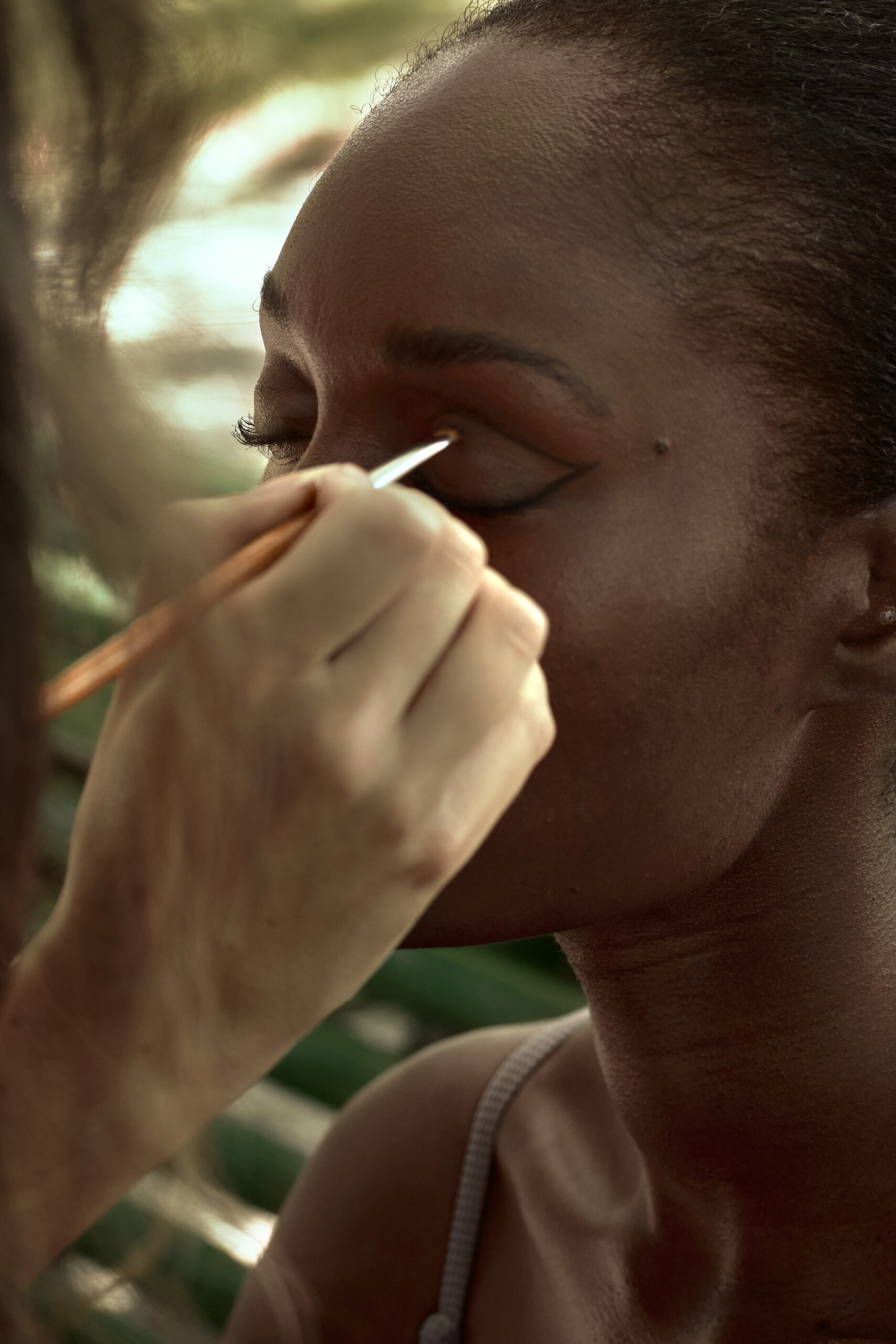 Peu mais bien, très peu mais très bien, un rien mais parfait.
Faire une chose, mais la faire parfaitement. Perfectionniste et à l'écoute, la juste touche pour un résultat impeccable et soigné à la hauteur de vos attentes.
Little but good, very little but very good, nothing but the best
Do one thing, but do it perfectly. As an attentive perfectionist, l will offer you the right touch
for a tidy and impeccable result that exceeds your expectations.
Rigueur, professionnalisme et adaptation
Que ce soit pour un mariage, une soirée, un cours, un shooting photo ou tout autre type d'évènement, je m'adapte à vos attentes. L'exigence et la qualité pour un service sur-mesure impeccable.
Rigor, professionalism and adaptation
Whether for a wedding, a party, a course, a photo shoot or any other type of event, l adapt to
your needs. You can count on impeccable customized service.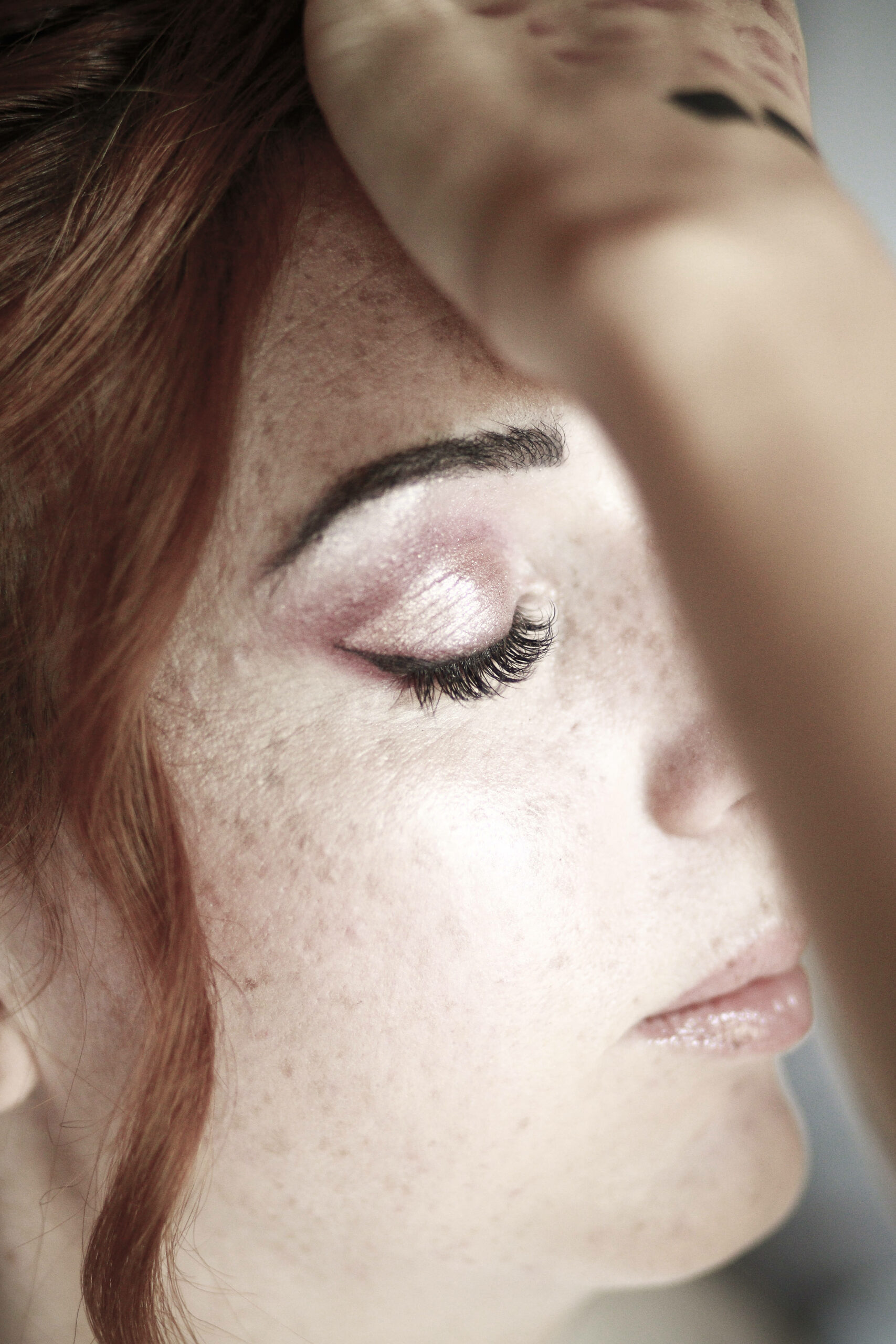 Calme, douceur et écoute pour une expérience unique
J'aime prendre le temps d'échanger avec vous pour comprendre vos envies, vous connaitre et faire de cette parenthèse de maquillage une expérience à part. En effet, j'ai comme priorité de vous proposer un service unique, un moment privilégié de bien-être et de détente.
Calm, gentle, and ready to listen in order to provide a unique expérience
I like to take the time to talk with you to understand your desires, get to know you and make
your make-up session a special experience. Indeed, my priority is to offer you a unique
service – a special moment of self-care and relaxation.
Prendre soin de chaque personne
Mon objectif ? Faire de cet instant un moment inoubliable ! Pour cela, le respect, la bienveillance et l'écoute me semblent indispensables. Jamais à contre-courant de vos gouts ou de vos aspirations, j'aime vous révéler et peut être vous apporter un autre regard sur vous-même.
Taking care of each person
My goal ? To make this moment an unforgettable one ! For that, respect, courtesy and a
listening ear are essential. Never opposed to your tastes or desires, l will reveal your deepest
beauty and maybe uncover a new look in the process.
France, Suisse ou ailleurs ?
Je me déplace là où vous avez besoin, pour que les kilomètres ne soient pas un frein à vos envies de maquillage !
In France, Switzerland or elsewhere ?
I go where you need, so that no distance prevents you from making your make-up dreams
come true !
Des clients heureux, mais surtout de très belles rencontres
Particulier ou professionnel, je serai ravie d'en savoir plus sur votre projet.
Satisfied customers, but above all very nice encounters
Whether you are a private or professional client, l will be delighted to learn more about your
plans and desires.
---
ILS M'ONT FAIT CONFIANCE | CLIENTS WHO HAVE TRUSTED ME

---

HOME   |   CONTACT
Copyright Béatrice Carroz Maquilleuse professionnelle 2013 • Tous droits réservés