---
Le cours de maquillage, un moment privilégié avec une professionnelle !
Un cours de maquillage avec moi, c'est l'assurance d'être bien conseillé, le maquillage est mon métier !
The make-up class : a privileged moment with a professional
A make-up course with me is the assurance of being well-advised. Make-up is my profession !
Découvrez les secrets des maquilleurs
La première étape est de bien définir ensemble vos objectifs pour le cours. C'est très important, car cela me permet de comprendre vos attentes pour vous proposer la meilleure expérience possible.
Discover make-up artists' secrets
The first step is to define your objective for the course together. This is very important
because it allows me to understand your expectations in order to offer you the best possible
experience.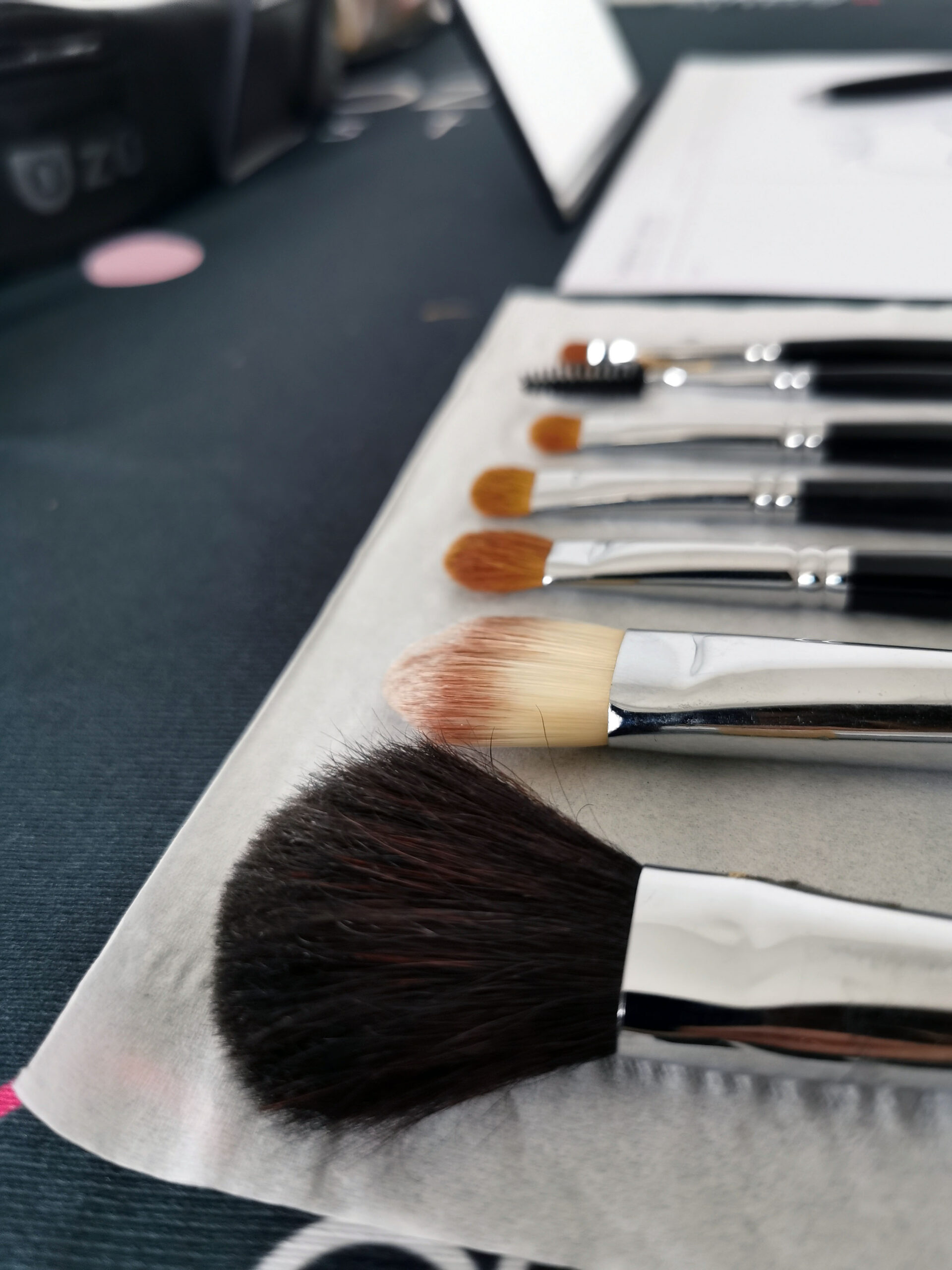 Guidé, mais toujours dans le respect de vos goûts
Vous hésitez à prendre le temps pour vous préparer par peur de vous tromper ? Quelle couleur avec votre teint ou vos yeux ? Dois-je forcer ce trait ou l'estomper ? Un cours d'auto maquillage pour vous retrouver, prendre du temps pour vous et, je l'espère, vous révéler !
A guided approach but always with respect for your personal tastes
Are you hesitant to take the time to do your own make-up out of fear of making a mistake ?
Do you doubt the chosen color with your complexion or your eyes ? Do you wonder if you
should you force a line or blur it ? A self-makeup class will help you find yourself, take
time for yourself and, l hope, reveal yourself !
Avec vos produits ou les miens
C'est à vous de choisir ! Certains ne savent pas résister au dernier rouge à lèvre de cette célèbre marque, il faut dire que l'étui est vraiment somptueux. D'autres, plus réservés, n'ont pas encore osé se lancer dans des achats de peur de faire une erreur. Pas de problème, on regarde ensemble ce qui vous convient !
With your products or mine
It's up to you ! Some people can't resist the latest lipstick from a famous brand. It must be
said that the case is realiy sumptuous. Others, who are more reserved, have not yet dared
to make purchases out of fear of making a mistake. No problem, let's have a look together
to see what suits you !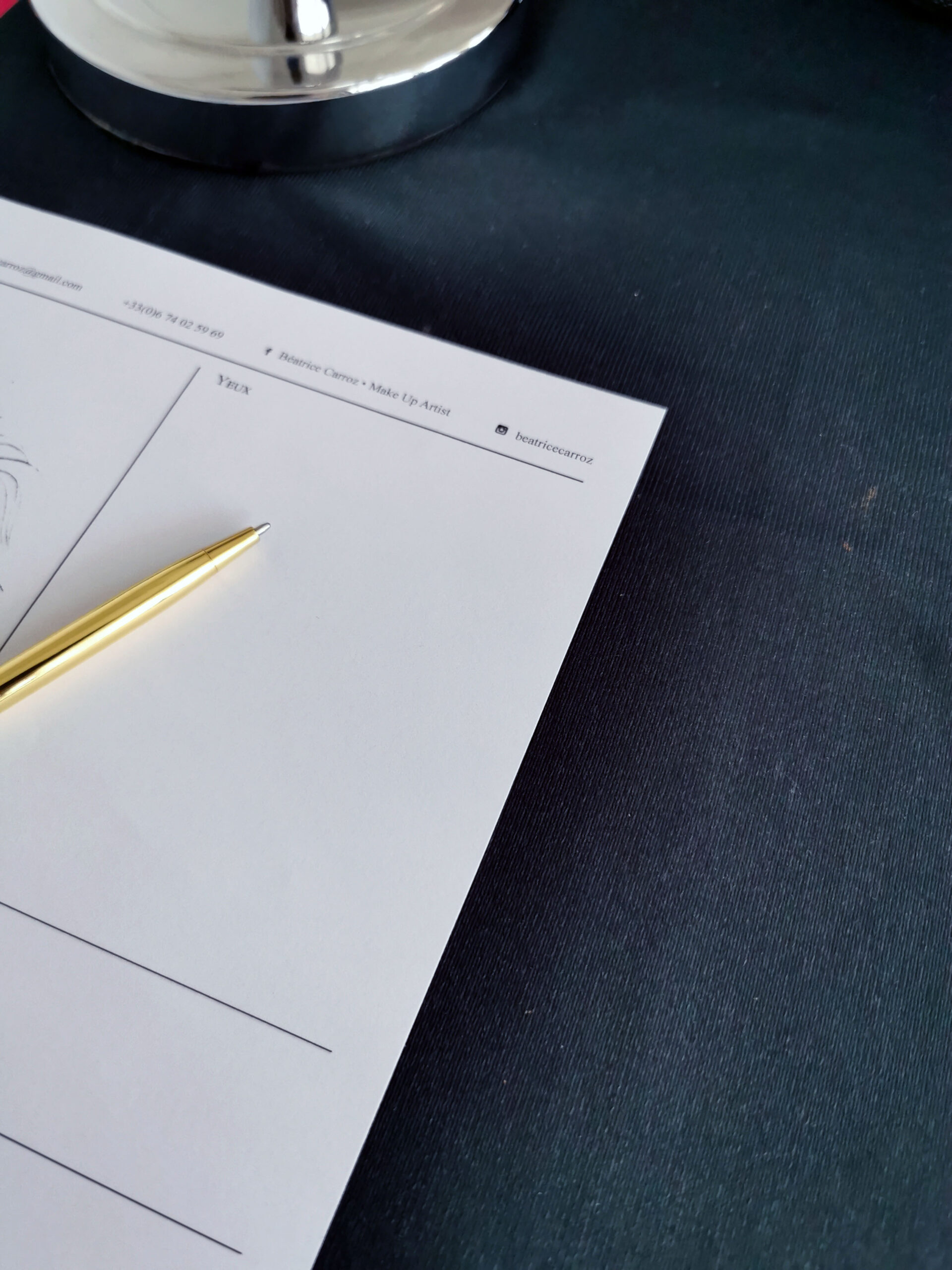 Bienveillance et professionnalisme
Seulement 10-15 minutes pour vous le matin ? Suffisant pour votre mise en beauté ? Bien entendu ! Laissez-vous guider !
Kindness and professionalism
Only 10-15 minutes for yourself in the morning ? Is that enough to do your make-up ? Of
course ! Let yourself be guided !
Les bons gestes, ça s'apprend !
Tout y passe : tri de la trousse beauté, importance du choix des produits, découverte des marques professionnelles, conseils sur la routine beauté à adopter, ordre et techniques d'applications des produits. On prend le temps et je m'adapte à vos attentes.
Good habits must be learned !
Everything happens here : the sorting the beauty kit, importance of the choice of products,
discovery of professional brands, advice on the beauty routine to adopt, and the order and
techniques of application of the products. We will take our time, and l adapt to your
expectations.
Et si vous vous lanciez ?
Seule ou à plusieurs, pour un enterrement de vie de jeune fille (EVJF) ou tout autre occasion, apprenez à vous mettre en valeur par des gestes simples et efficaces !
How about taking a try ?
Alone or with others, for a bachelorette party or any other occasion, learn how to show off
with simple and effective techniques.
Galeries photos | Photo gallery